We wear our wings on our hearts
Who is The "Fairy Queen Flutterby?"
Robin "Flutterby" Borakove is an author of children's books and young adult fiction, a philanthropist, activist, and performs for all as The Fairy Queen Flutterby™...
Robin Borakove made history when she was the first Special Needs adult to be approved by Fleishman/Hillard and the Olympic Committee as a journalist to cover the Special Olympic World Games LA2015. This was a monumental moment for Robin because only a few years prior, she was ready to give up her life. But at age 42, when all seemed hopeless, she was diagnosed with Asperger's Syndrome.
Robin pays it forward by inspiring others to become their own heroes and save their life! She also teaches through the art of storytelling as her character, Fairy Queen Flutterby™. As the Fairy, Robin receives hugs from Special Needs children who NEVER even hug their parents, and in turn teaches those parents how to get their own precious hugs. She has created a charity, developed an adult Special Needs dating service, resource network, and is an interpreter for her peers.
A native Californian, Robin is presently launching her third book and her 501c3 non profit, Autism Spectrum Disorder Supports (ASDS).
Through her documentary, My Metamorphosis: A Journey To Nuerofeedback and pEMF, Robin chronicles this extraordinary experience. Ms. Borakove is the author of three children's books, Little Edwin's Triumph (2009), Fairy Fizzle's Plight (2010), and the novel Fairy Queen Flutterby (2014). She has written and produced a nine-minute presentation video for her educational children's
Televison series, "ENFAIRYA." Robin promoted her animated series, "Cog in the Machine," at WonderCon and Comic-Con in California.
What people are saying about Robin Flutterby Borakove!
"I believe if not for the healthy relationships in my life, I would not be as happy and
fulfilled as I am today." Robin's new program, Relationships Are Us, is allowing everyone an opportunity to have their own happy and healthy relationships!"
~Senator Jeff Stone, 28th Dist. CA 2016

"What an atmosphere of Joy and Peace you brought to the children and their families
in our inpatient floor today! Your magical presence captivated everyone!" ~Maryann
Cooney, Manager, Child Life Services, Hasbro Children's Hospital Rhode Island, 2011

"As Fairy Queen Flutterby she is enchanting, as Robin, she is an Angel Among Us!"
~Merry Potter, Publisher SpecialNeeds.com

"My Metamorphosis, Journey to Nerurofeedback and EMFP is an interesting and
informative documentary produced by Robin Borakove about an innovative treatment
for ASD and more!" ~San Fernando Business Journal 2013

"Robin's persistency and tenacity led to great coverage of the Special Olympic World
Games as well as thorough pieces that were filled with extraordinary detail. Her passion
for her work is seen through the articles she produces with her glowing personality present
in all of her endeavors." ~Samantha Toth, FleishmanHillard 2015

"We are fortunate to have friends like you who remember our young patients in such
a special way! Thank you for your thoughtfulness and generosity!" ~Laura B.Swisher,
Director, Children's Hospital Pittsburgh, 2013

"On Behalf of Action Network's Board of Directors and staff, we are expressing our
sincere gratitude for the donation of books and delightful presentation from Fairy Queen
Flutterby!" ~Claudia Hillary, Business Manager, 2014

"We are writing today to give special thanks to Fairy Queen Flutterby for her
performance as our children with profound and multiple learning disabilities thoroughly
enjoyed it!" ~Paul Trow, Head teacher, Wakefield, UK 2012

"As a special needs adult, Robin's success serves as a role model for the special needs
community and our community in general. Her ability to mentor, educate, and nurture
with a personal perspective unmatched by those around her, this is only one of her unique
gifts! She lives a life of service benefiting anyone in need."
~Lucy Martin, former Mayor, Calabasas, CA, 2015
Books by Fairy Queen Flutterby
Robin is author of four critically acclaimed books including Little Edwin's Triumph, Fairy Fizzle's Plight, Fairy Queen Flutterby, and her latest in the series, Cog in the Machine.
Fairy Queen Flutterby In Action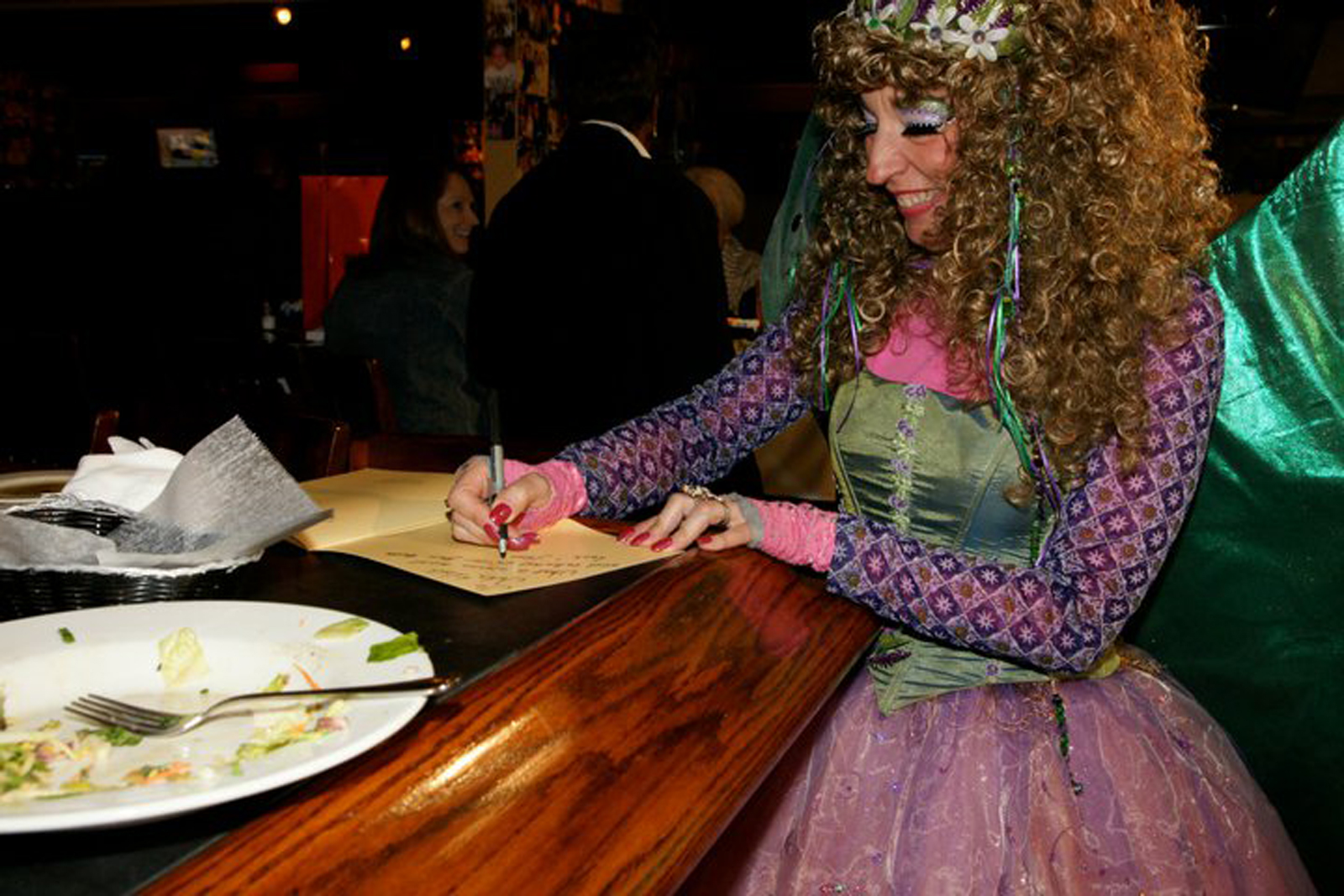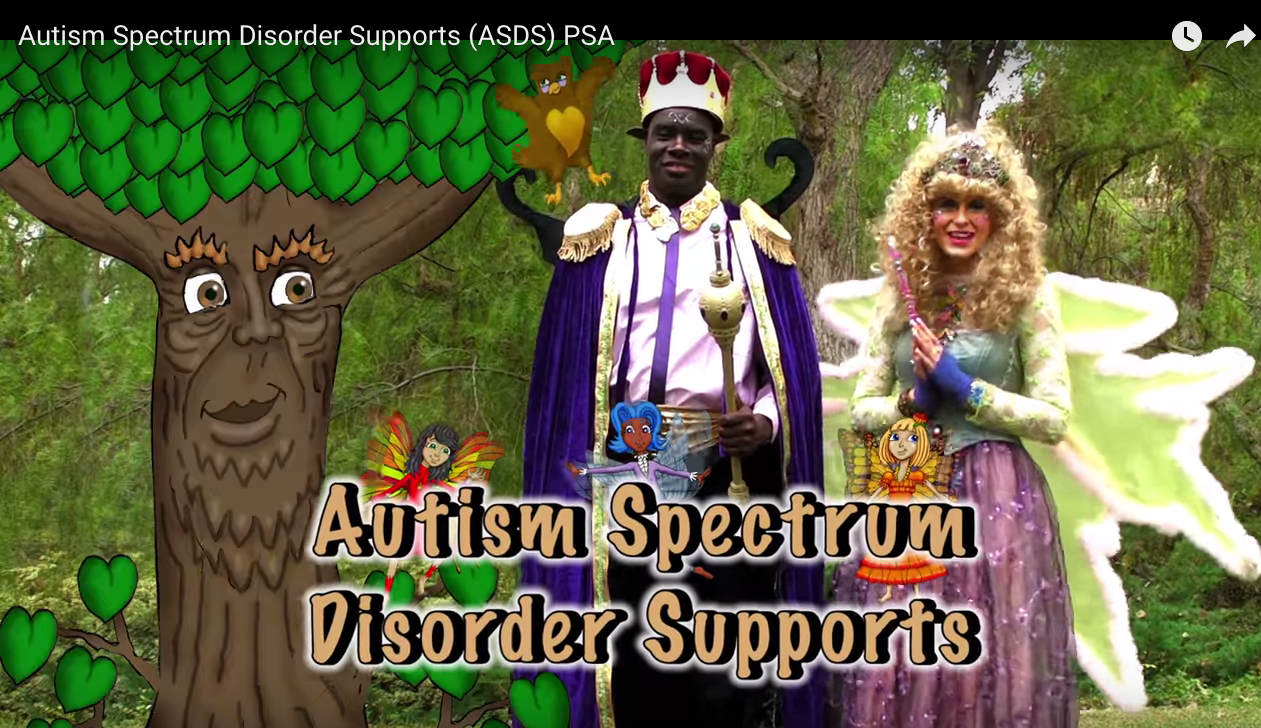 ASDS globally teaches that everyone can be a Hero!
For years, Fairy Queen Flutterby and her team have visited children around the world, at schools, libraries, hospitals, and festivals, educating them about causes like Autism Spectrum Disorder Supports, and Juvenile Diabetes...
Request Fairy Queen Flutterby at your event...